Peter Hayton offers his Top 10 tips to help you find a caterer or catering company in Melbourne that will meet and exceed your expectations.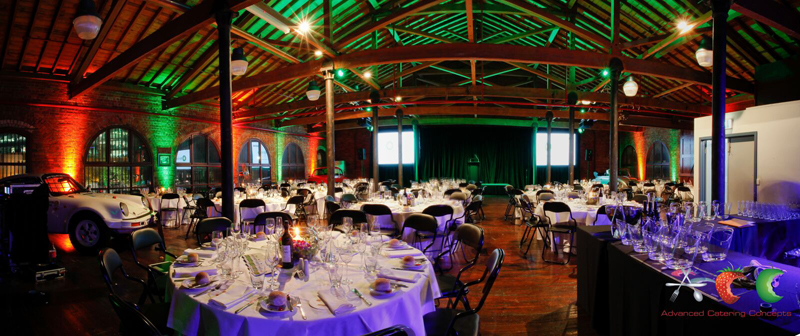 confidence in, has a proven track record and most importantly be able to deliver their service to match their promises.
Regardless of the style of event you are planning, and no matter where in the world you are, these tips can apply to finger food catering, corporate catering, function catering and wedding catering.
Caterers need to work with you, their role is to share the vision of your event, contribute to the planning and give you the confidence that they will deliver to the level you desire. A great caterer should be you first point of call when beginning your planning for your event. They are a wealth of information with contacts to amazing venues, suppliers and starting point ideas. To find the caterer to complement your event, you should consider the following top 10 catering tips: 1. Previous success: A good caterer will be proud of their portfolio of events and be happy to show you examples. Also important is a level of success in catering to numerous events similar to yours.
2. Creativity: Your event needs to reflect what you want. A good caterer works with you to enhance and contribute ideas to your event. This could include the venue, the style or feel of the event, décor, entertainment or any other aspect of your event. They will also have a list of industry professionals they can arrange for you to deliver any service you may require additional to catering.
3. Vision: A good caterer is able to understand what you want to achieve and work towards your goals, not force you to accept their ideas. However your caterer is a wealth of information and should be able to give you numerous options and ideas to assist with your planning. Ultimately the decisions are yours to make but don't be afraid to ask for assistance of ideas to help you along.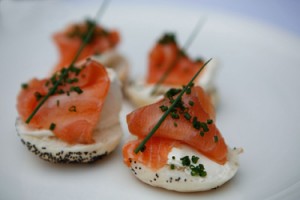 4. Food quality: Insist on sample dishes to test the quality of their cuisine. The food should be locally sourced where ever possible, handmade, cooked fresh onsite and be beautifully presented.
5. Event management: A good caterer actually works on the level of an event manager, being able to arrange, venues, entertainment etc. This is not just about booking a DJ or a venue. It should be an holistic approach understanding the full concept of your event, timing, budget or any specific requirements.
6. Detail: The devil is in the detail. You are planning an event in which everything must work seamlessly – this takes detail and planning. Many people find arranging an event stressful, be it a corporate event, a wedding or even a simple family gathering. Planning is the key to the success of any event and must be done in a timely, organized and logical manner. The better the planning, the lower the stress level.
7. Personality: You will be working closely with your caterer, so you need to hit it off. Your caterer should be calm, helpful, friendly, informed and above all able to discuss your requirements to develop a package to meet your requirements. If they seem unwilling to assist or abrupt on the first point of contact, this is not a good start and does not bode well for future contact and planning. If you are planning catering for a social event it should be relaxed and fun. If for a corporate event the planning should be flexible, professional, timely and to meet your specific requirements.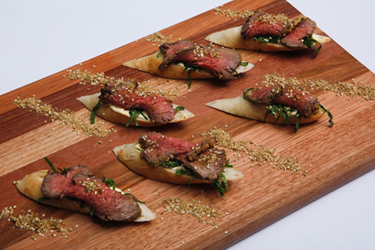 8. Delivery: Ensure they are able to turn up, set up and deliver to your expectations. This is where a proven track record is essential. How long have they been in business? Have they catered to similar events in the past? Do they have a list of testimonials on their website from satisfied customers? Have they won any awards or recognition in their field? If you don't have a sense of confidence and peace of mind on the first contact you are possibly on the wrong track.
9. Size does matter: a good catering company will be able to give you specific details in regards to the size of events they are capable of delivering. This includes equipment, staff, logistical capabilities and a level of honesty as to whether your event is comfortably within their capabilities.
10. On call: You should be able to reach your caterer and speak to them throughout, during the planning, lead up to and on the day of your event. All phone calls should be returned promptly, quotes developed or amended within 24-48 hours. Any delay or difficulty in contacting your caterer will only lead to stress and aggravation.
Peter Hayton of ACC Catering has established his catering business by providing quality creative catering and exceptional service. Peter spends the year staging major catering events – his client résumé includes the Rolling Stones, Cirque de Soleil and England's Barmy Army. With their exclusive selection of extraordinary Melbourne venues, Peter and his team are able to create and manage any size event you require.
ACC Catering can be contacted on: 03 9555 4000 or www.acc-catering.com.au
If you're looking to get a start in the catering industry, a good first step is looking at the courses offered by training providers such as William Angliss.
« Previous Post
Next Post »